Bathrooms have become an essential part of our homes. This section of the house adds value and style to it. It makes your visitors have a great first impression. Renovating your bathroom can let it to adapt to your needs in a better way. Renovating it with the right vision and guidance will serve you and your family for years. Bathroom renovations are inevitable because the health of the entire family is at risk. There is no way you will want to mess around with the sanitization of the bathroom by delaying the renovation.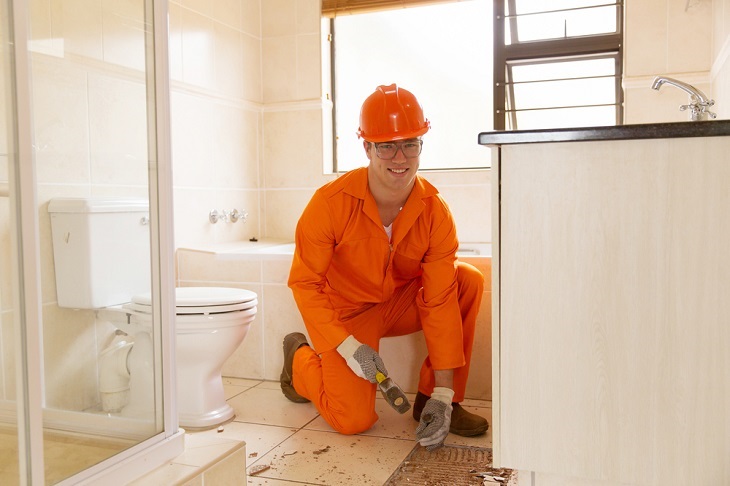 What can be done while planning for Bathroom renovation?
The renovation starts with going down to the very basic of the areas that are damaged and then enhancing whatever is needed. Here are some ideas for bathroom renovation for your residential and commercial places.
Hidden cistern or hung toilets
Hidden cistern hung toilets or low-flow toilets are of great utility and are way more stylish than traditional toilets. The cistern is placed inside a wall concealed which gives better storage access and a neat and sleek look to your bathroom. However, one minor drawback of this type of toilet is that when it comes to maintaining inner workings, there is no easy access to it.
Textured tiles with extra grouts for better a grip
There are a number of accidents happening all around the world with people slipping and hurting their backbone while showering. You may prevent this from happening by choosing textured or small tiles with extra grouts for a better grip while showering. Extra grouts resist mould, stains, and humidity to form inside the bathrooms.
Install thick drain pipes
This is a part of bathroom renovation that is hidden but extremely useful as the flow inside the drain pipes increase. This prevents drain pipes from clogging. It is recommended that one should get installed pipes which are at least 2 inches in diameter, and they cost almost the same as 1.25 or 1.5-inch pipes.
Get a window installed
Getting a window installed inside the bathroom is the smartest decision a house owner can take an ongoing bathroom renovation. Although, ventilation fans serve the same purpose, but natural ventilation absolutely protects your bathroom from mould or mildews due to the presence of humidity inside a bathroom.
Improved lighting
Lights play a crucial role in overall styling of your bathroom and increased lighting can also strengthen your safety inside the bathroom as it increases the visibility. A hot water shower after a hectic day at work might just do the thing and aesthetic lights inside the bathroom will only enhance this experience. There are a number of lighting options available in the market. From adaptive lighting to sensor-controlled lighting, there is every type of it to cater your need.
Heated flooring
In case you live in a palace where temperatures go below the freezing point this part of bathroom renovation may be very useful for you. They are not heavy on the budget, and they add value to your house as well. They are more efficient and cost effective than central heating system which allow you to save on your electricity budget.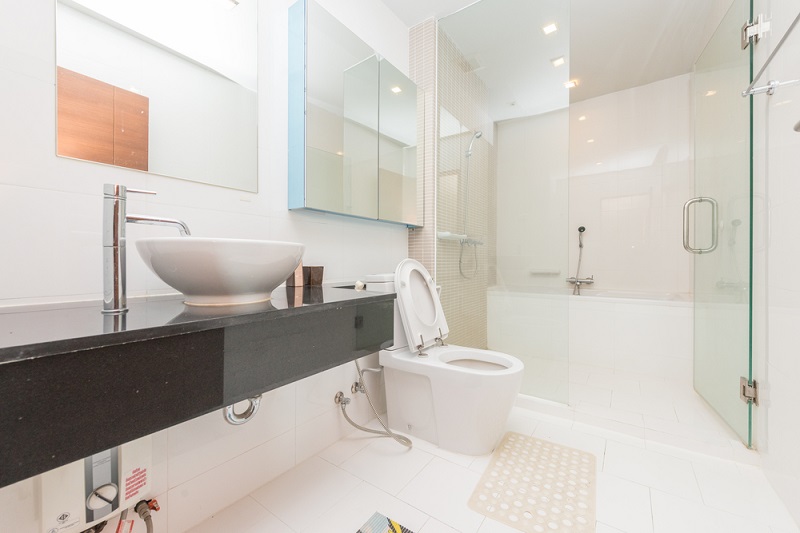 Bathrooms have become an integral part of our lives. People have realised that their entire day starts and ends at a bathroom so why should this part of the house be ignored while decorating the entire house. Also, while your bathroom renovation you will be served various options when it comes to selecting the right product, but you have to analyse your budget and your needs before selecting the one for you. There are various contractors and products available to cater your needs, but one needs to deeply research and analyse your needs before selecting the right one.