A trade show is successful when all your stalls are booked by prospective businesses and there is a high turnout of visitors at the event. Only if your trade show has been successful this time that businesses would contact you for further events in the future. So, holding a successful trade fair is very important.
Measurement of Success Of Trade Fair Exhibition

While measuring the success of trade shows, you need to know what success means to the participants. Indeed, for the participants, success is about getting leads. So, most B2B organizations measure the success of trade shows by the leads generated and return on investment arising out of the event. Needless to say, holding trade shows requires huge investment. So, you need to know how to turn a trade show into a success.
Here is a list of tips to ensure success for your trade show:
1. Plan in advance

You need to plan well ahead of time. You need to reserve rooms in the hotel, prepare event logistics, and a pre-show campaign. Indeed, a pre-show campaign is the most vital thing to do before a Trade Fair Exhibition. You need to keep on doing this until all your stalls are booked. Moreover, it is not just about booking the stalls. You also need to create awareness among the general public and businesses in general.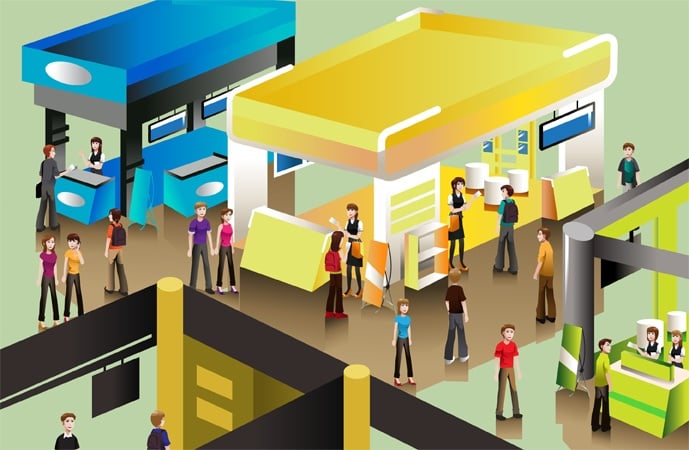 2. Get the right tone for the campaign

Businesses participate in trade shows to make people aware of their products or services. So, you need to consider if businesses are launching new products around the time of the event. You also need to consider whether businesses are having big news to share during the trade show. You need to get the right tone of the campaign depending on the answers to all these questions.
3. Announce it well ahead

You need to send emails to all the stakeholders at least four to six weeks before you plan to hold the Trade Fair Exhibition. You need to inform the audience about your presence at the trade show. You can also announce important news, send teasers for the show and showcase opportunities through emails and other means.
Conclusion

If you are not confident about holding a trade show, you need to play by the basic rules. Plan in advance, announce well before time, design a campaign well before the event, make sure the campaign has got a persuasive tone, and schedule pre-show meetings with customers.